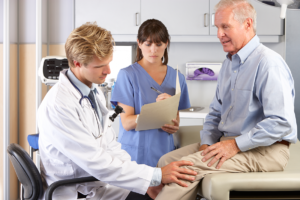 Schedule Your Appointment to be PAIN FREE!
The MyPainChicgao Physicians are experts in diagnosing chronic pain conditions & drug-free pain management treatments.
OUR LOCATIONS
PRIMARY OFFICE
Thorek Memorial Hospital
850 W. Irving Park Rd,
Chicago, IL 60613
FOLLOW US ON SOCIAL MEDIA
Stay up to date on how CAPS can help you manage your pain!
My pain isn't from an accident, can you help me?
Yes!  We are experts in many types of pain, not just accident-related pains.
Can I make an appointment by phone?
Yes, we are always happy to answer your questions. 
©
Chicago Anesthesia Pain Specialists - MyPainChicago.com.  All Rights Reserved.  Use of any portion of this website (content, images or otherwise) is forbidden without the express permission of Chicago Anesthesia Pain Specialists.  Webmaster - www.Macred-Designs.com