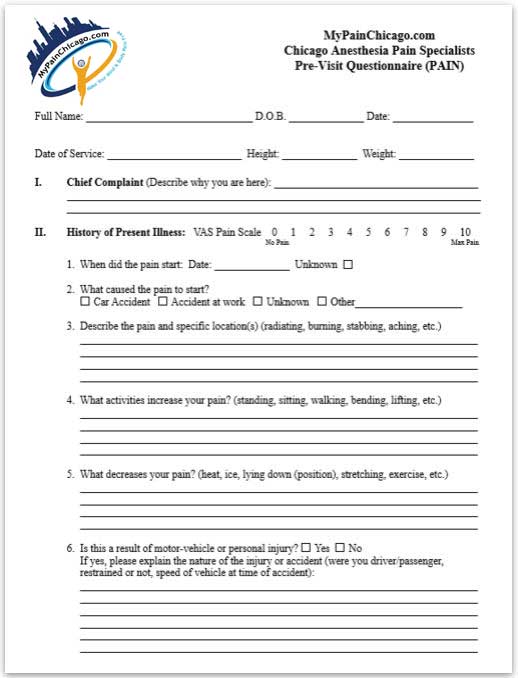 Save Time – Fill Out Your Forms Before You Come for Your Appointment
Our goal is to make your visit as convenient as possible.  To save time, please download & print your patient forms and fill them out before you arrive for your appointment.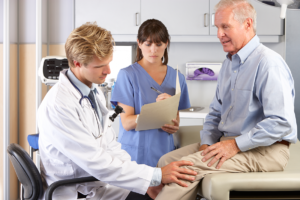 Schedule Your Appointment to be PAIN FREE!
The MyPainChicgao Physicians are experts in diagnosing chronic pain conditions & drug-free pain management treatments.
My pain isn't from an accident, can you help me?
Yes!  We are experts in many types of pain, not just accident-related pains.
Can I make an appointment by phone?
 Yes, we are always happy to answer your questions. 
FOLLOW US ON SOCIAL MEDIA
Stay up to date on how CAPS can help you manage your pain!
OUR LOCATION
Chicago Anesthesia Pain Specialists
3000 N Halsted Street, Suite 823
Chicago, IL  60657