What is a Clinical Trial & How Does it Help?
Your decision to participate in a clinical research study is an important commitment.  You are contributing to medical research that might help others like you in the future. Clinical trials are the fastest and safest way to find out if a particular drug works.  The goal is to gather the best-quality information about the drug being tested. Clinical trials try to find out if there is a true difference between the  medication being studied and a placebo.  Important medical decisions will be made based on this study, whatever the outcome is.
You must be 18 years of age or older to participate in a clinical trial study. Eligible participants will receive study-related medication and health assessments. Additionally, eligible participants will be compensated for transportation and parking costs.
What To Expect if You Participate:
A clinical trial is a research study in human volunteers that is designed to answer important questions about an investigational medication, including:
Does the investigational medication work?
Which dose works best?
Interested in Participating in Clinical Studies? Let us know!
Don't like online forms?  No problem!  You can call us to learn more about participating in our studies:​
​
Chicago Anesthesia Pain Specialists Research Department:

(773) 296 – 7927
NEW TRIAL

:  Are You Suffering from SCIATICA or LEG PAIN from a HERNIATED DISC?
Explore a nonsteroidal, non-opioid option other than surgery!  Consider the Discovery 6603 Study! If a herniated lumbar disc is causing you leg pain in a single leg, please consider joining this clinical research study!
You May Be Eligible To Participate If You:
Are experiencing pain in a single leg that is associated with lumbar disc herniation which has not lasted for more than 12 months
Are 30 to 70 years of age
Are NOT in routine use of opioids/ cannabis
Are < 35 of BMI
Are NOT receiving worker' s compensation
If You Qualify:
You will receive a single injection of the investigational drug (or a control)
All study related exams and procedures are at no cost to you
Participation in the study is completely voluntary, and you  may be compensated for your time and travel
Let us know if you want to participate in this trial: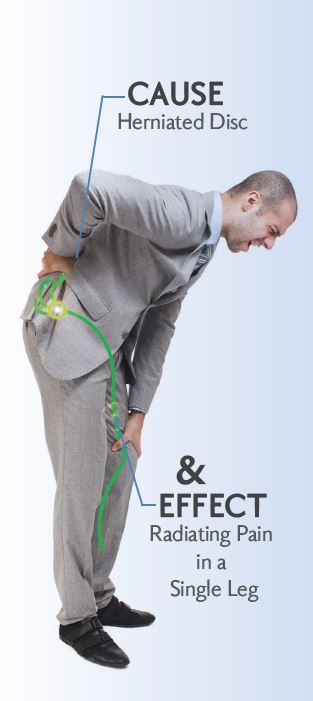 Alexi, Ivana & Dr. Nick Knezevic – Thank you for helping me along on my journey to being pain-free. I wish you lots of luck with the research project (& all the other ones you are working on). You were all so supportive and such a pleasure to be around!
– Emily, Patient – MyPainChicago / Clinical Trials
OUR LOCATIONS
PRIMARY OFFICE
Thorek Memorial Hospital
850 W. Irving Park Rd,
Chicago, IL 60613
FOLLOW US ON SOCIAL MEDIA
Stay up to date on how CAPS can help you manage your pain!
My pain isn't from an accident, can you help me?
Yes!  We are experts in many types of pain, not just accident-related pains.
Can I make an appointment by phone?
Yes, we are always happy to answer your questions. 
©
Chicago Anesthesia Pain Specialists - MyPainChicago.com.  All Rights Reserved.  Use of any portion of this website (content, images or otherwise) is forbidden without the express permission of Chicago Anesthesia Pain Specialists.  Webmaster - www.Macred-Designs.com